Leadership Development | Speaker | Author
You may know David from his writing, but did you know that he is also a Leadership Development Practitioner? Did you know that he is also a public speaker and will speak at your event?
Life & Leadership Development
Regardless of what your Leadership Development needs might be, David has created a Leadership Development course to fit your needs. David will help you identify the leader within and help you build your leadership capability to achieve better results. He'll also explore personal and organizational goals as well as the untapped resources and hidden strengths you may not have even known about.
Topics covered might include…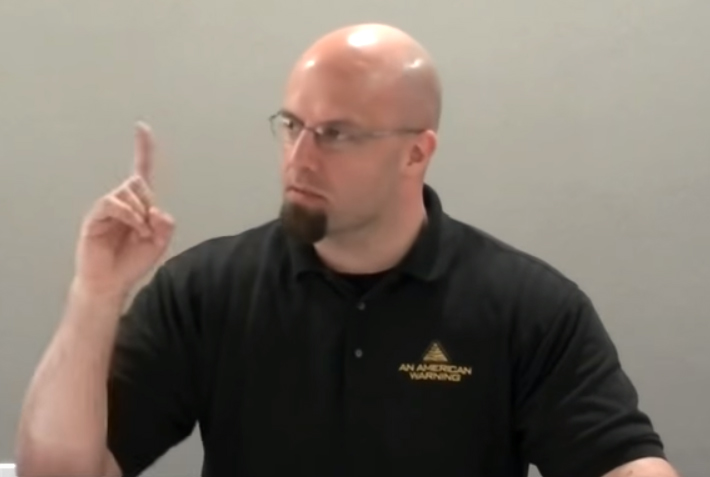 Setting and achieving goals and objectives Planning — business, career and life Getting past blocks and fears Balancing business and personal life Balancing budgets and navigating debt Making key decisions Communicating effectively Building powerful relationships Getting out of a rut Making an important life transition Identifying core values and passions Fulfilling personal and emotional needs Enjoying life
To learn more or to schedule an appointment visit GrassFireInd.com or Contact David directly by CLICKING HERE.
---
Public Speaking & Learning Opportunities
Standing on a concrete block and clinging to a light-pole, David started talking to large crowds at the age of 15. His ability to capture a crowd continues. Since then, he has spoken about a variety of different topics to crowds both large and small and now you can hire him to speak at your event. Let David inspire, teach and motivate your group.
Business Topics Include: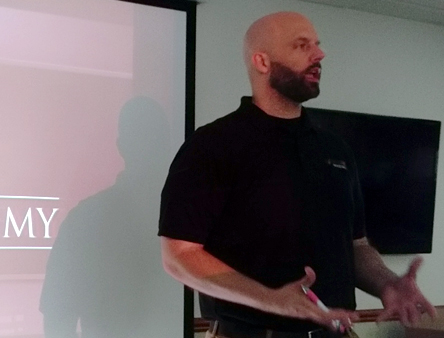 Leadership Isn't About the Leader
The Three Components of Leadership
Your People Matter
Pareto's principle and why it's important to remember
The Art of the Audible
Embracing organizational changes
The power of organizational vision
What are we REALLY working towards?
Sales Academy
Introduction to Sales and Salesmanship
Essential Sales Techniques and Strategies
Accepting Change by Expecting Change (30 Minutes – Hour)
What should we expect to change?
The Three Rule Method and its Proper Application
---
Other Popular Topics
Perspectives in Parenting Workshop – Being the Leader
Our REAL job as parents
What we never liked about our parents
The "Hypocritical Me"
Consistency and the importance of it
The "Why" Game
The questions we should REALLY be asking
The risks of sheltering
Why we should encourage mistakes
New ideas about discipline
What the Future Holds
The future seems uncertain. Yet, we know that it will change. In this discussion, we explore what we should expect based on what we already know and how we should plan accordingly.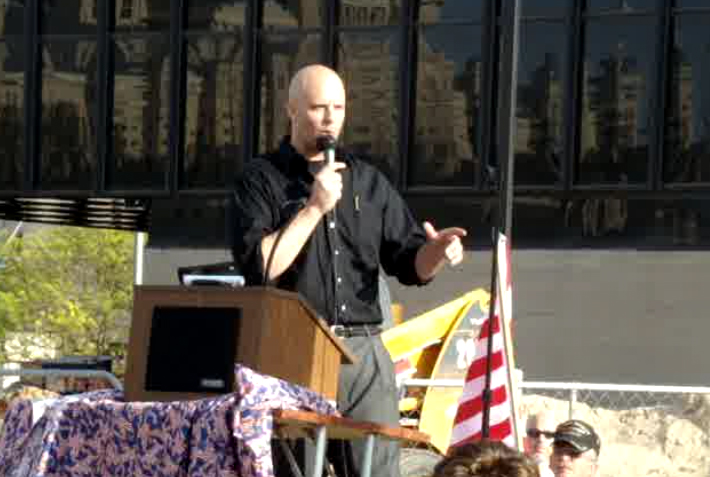 How to "Strategize" Your Debt
Too many people are living paycheck to paycheck. Between credit cards, loans, collections and so on, it's hard for many to keep their heads above water. There is a way to fix it though but you need a strategy. It's much more simple than one might imagine.
Natural Health Made Easy
Common misconceptions about health and things you might want to reconsider.
The basics of healthy living without the confusion of fad diets
Supplements you might actually need
What does nature say we need?
Deism & The Trinion Contradictions
What is Deism
The history of Deism
Some of the different kinds of Deism
The Trinion Contradictions
---
Let's Get Started!
To learn more or to schedule an appointment visit GrassFireInd.com or Contact David directly by CLICKING HERE. If you need something custom tailored, David can help. He is very versatile and can speak on leadership, health, history, security management, and theology. Contact us to find out what David can do for you!